Prototype Sustainable Map for the UT Austin Campus
tech · · 1 min read

I usually keep my writings on my personal blog and The Daily Texan separate, but I'll make an exception here: this post is an addendum to my recent opinion column on sustainability and the UT campus map.

Here's how I think the campus map should look like. I took the visitor map from the Parking and Transportation Services website and added the UT shuttle campus circulators and some suggested bicycling routes.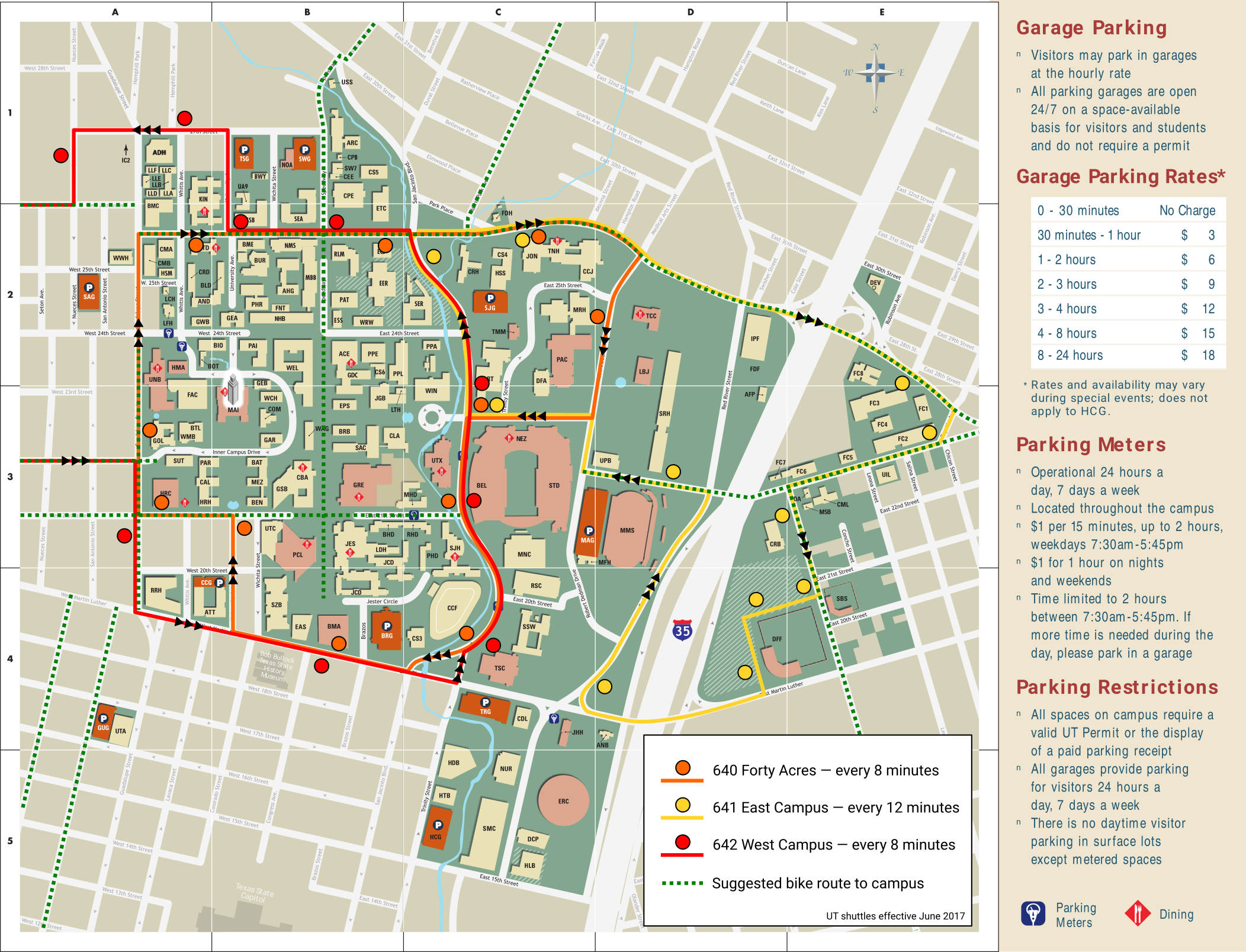 (I'm not a huge fan of the segregated bike lanes on Guadalupe and Dean Keeton, but they are depicted for posterity's sake.)
If we want to claim the mantle of a sustainable campus, a map like this is just plain common sense.